Today, Walt Disney Company released the following teaser video unveiling three new super hero-themed lands at Disneyland Resort, Disneyland Paris and Hong Kong Disneyland:
Disneyland Resort, California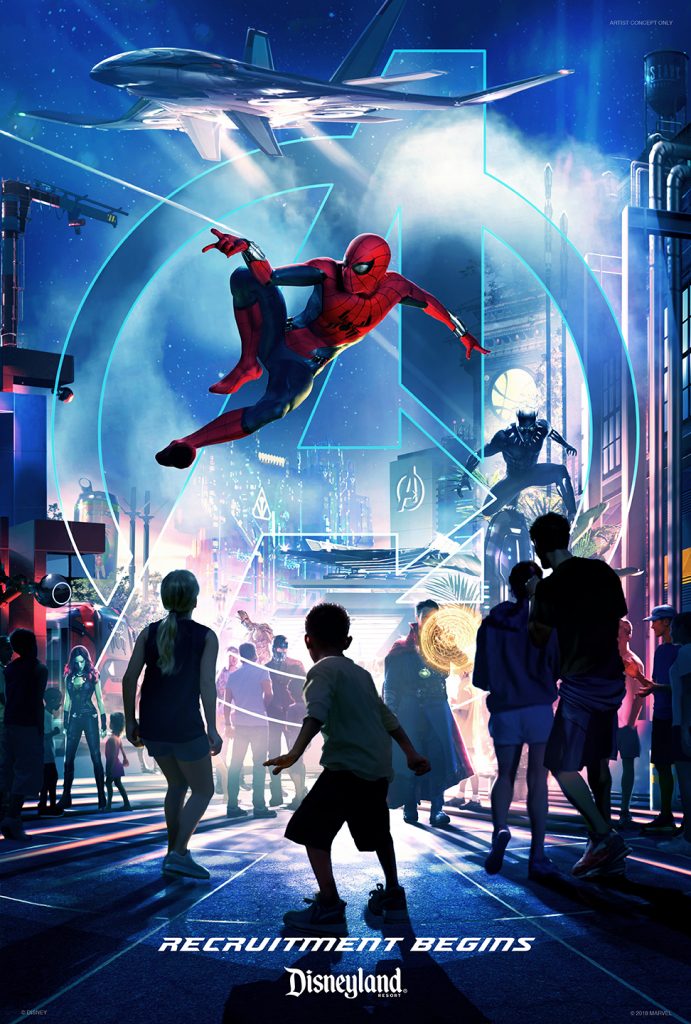 The new Super Hero-themed land at Disneyland Resort's Disney California Adventure park will open in 2020, and will be anchored by Guardians of the Galaxy – Mission: BREAKOUT, and feature other immersive experiences including Spider-Man and The Avengers. The adjacent Bug's Life attraction has already closed, and other attractions will close by the end of 2018 to develop this new land.
Disneyland Paris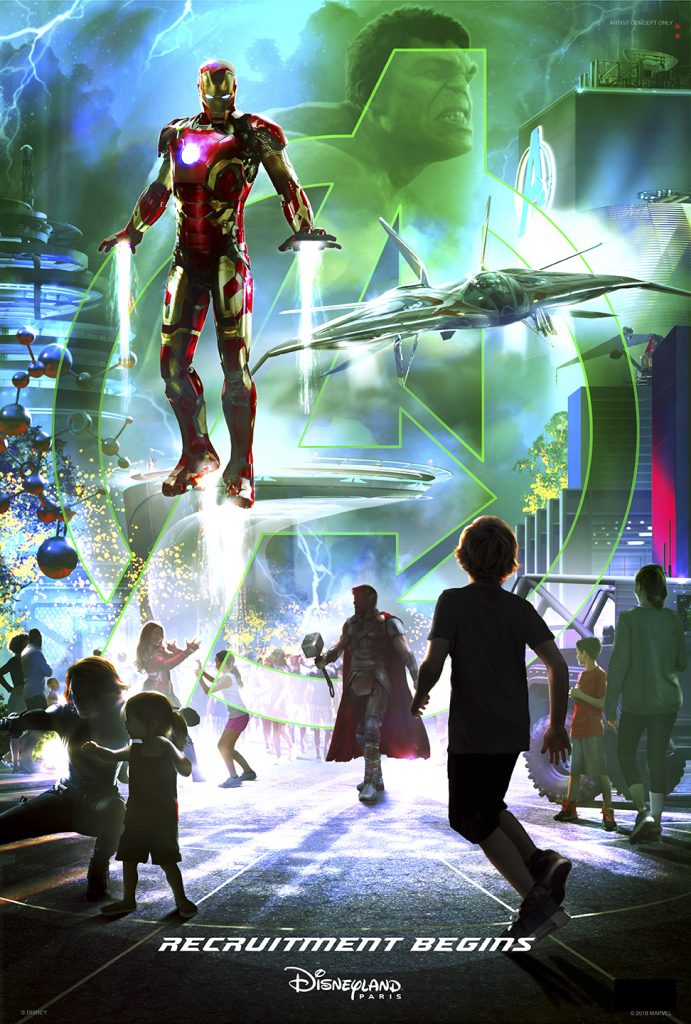 As part of the expansion announced at Disneyland Paris, a new Marvel-themed land at Walt Disney Studios Park will open in 2020, anchored by a reimagined attraction featuring Iron Man and The Avengers.
Hong Kong Disneyland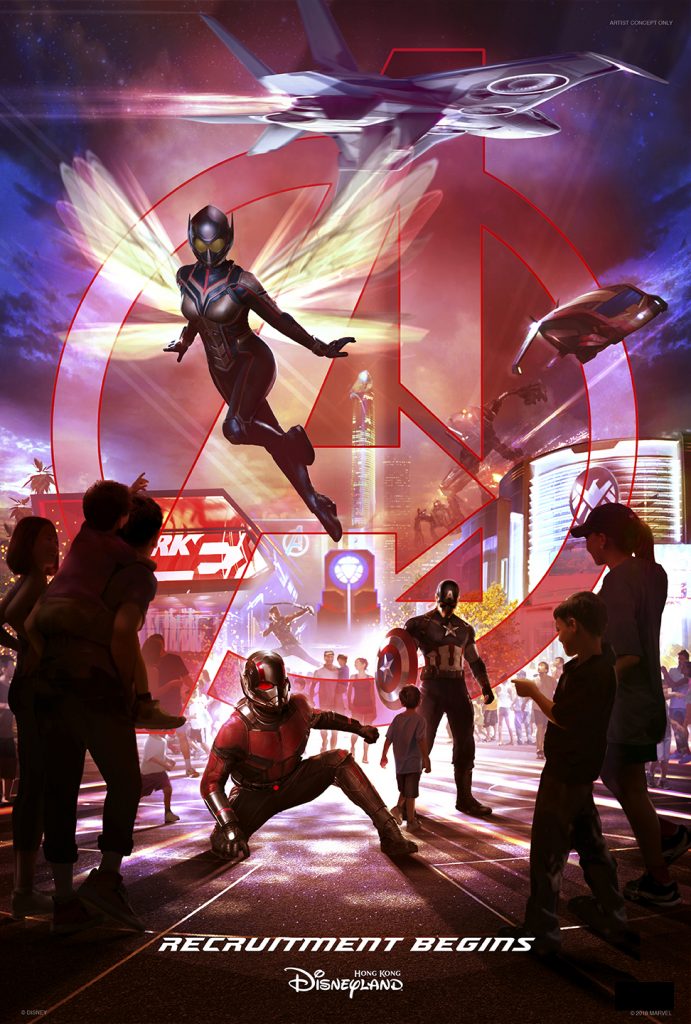 Hong Kong Disneyland will add new attraction featuring Ant-Man and The Wasp, which will join the Iron Man Experience, which opened in 2017.
Marvel Themed Entertainment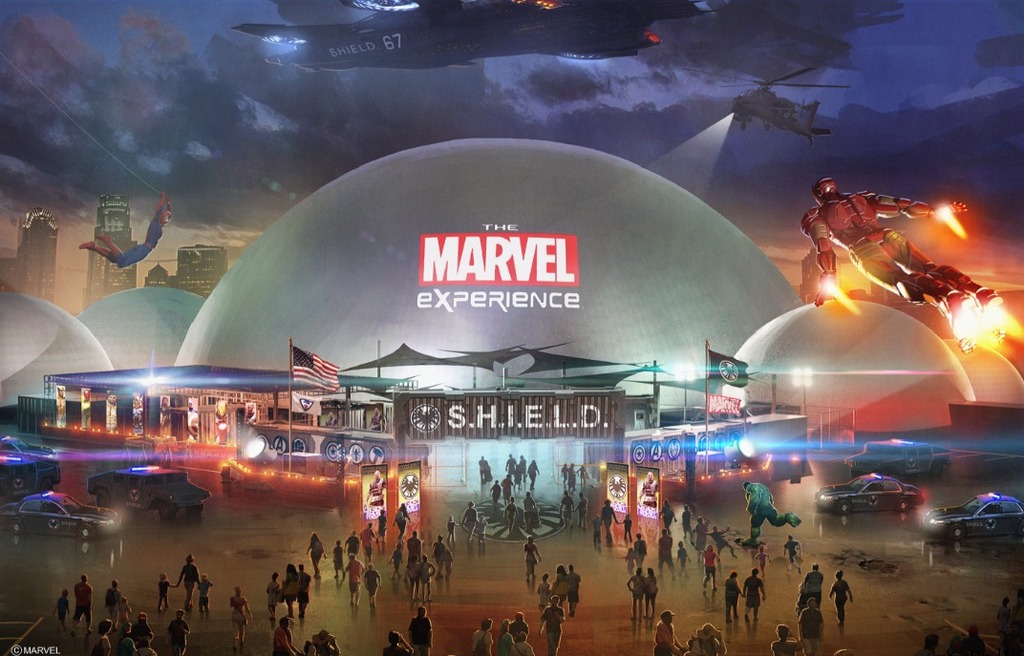 These new experiences are being developed in partnership with Marvel Studios and Marvel Themed Entertainment, which previously produced The Marvel Experience, which has been described as a "traveling theme park", which these experiences seem to be an evolution of.
What do you think of these announcements?